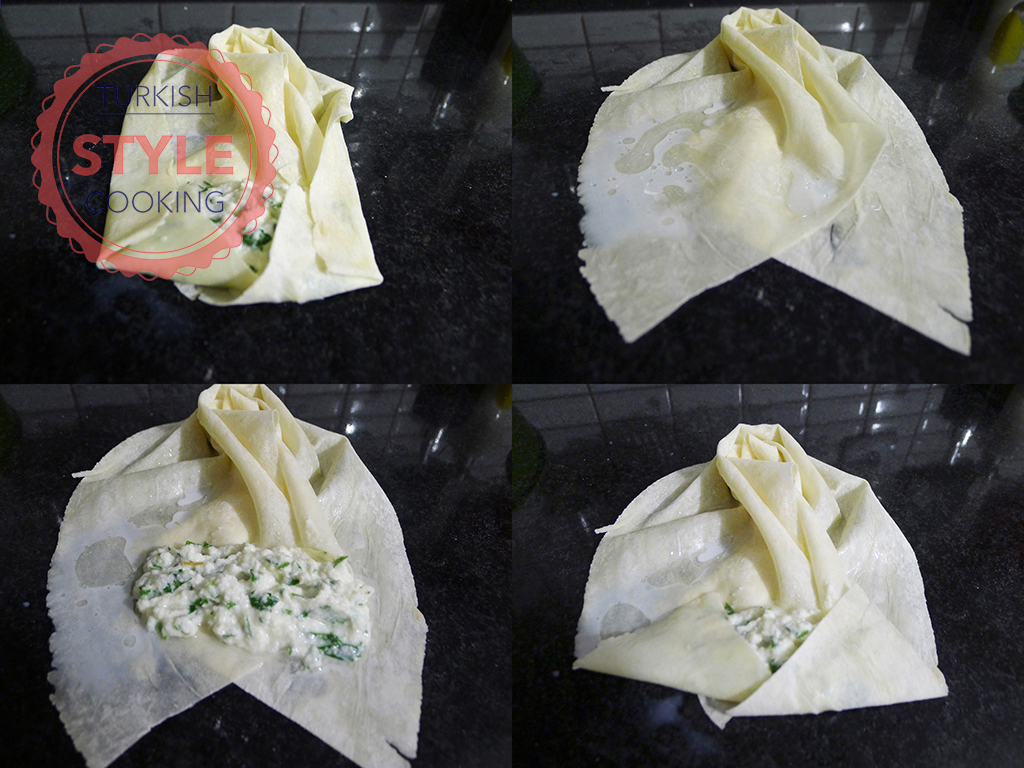 Ingredients:
6 phyllo sheets,
400 gr. cottage cheese,
1.5 cups finely minced parsley,
1 cup milk,
1/2 cup olive oil,
1 egg yolk to brush on top.
Preparation:
Mix together the cottage cheese and minced parsley,
Cut 1 phyllo sheet into 4 triangles,
Gather the two sides of the triangle together (as shown above),
Fold to combine the two sides together so that they overlap,
Brush some milk and olive oil on top,
Place 3 teaspoons of cheese mixture in the centre,
Fold the sharp edges inside,
Then fold the sides into the centre and roll,
Place on a baking sheet lined with parchment paper (wrinkled side on top),
Prepare the rest of the phyllo sheets the same way,
Brush them with egg yolk and bake at 200 degrees celsius preheated oven until golden brown.
Bon appétit…