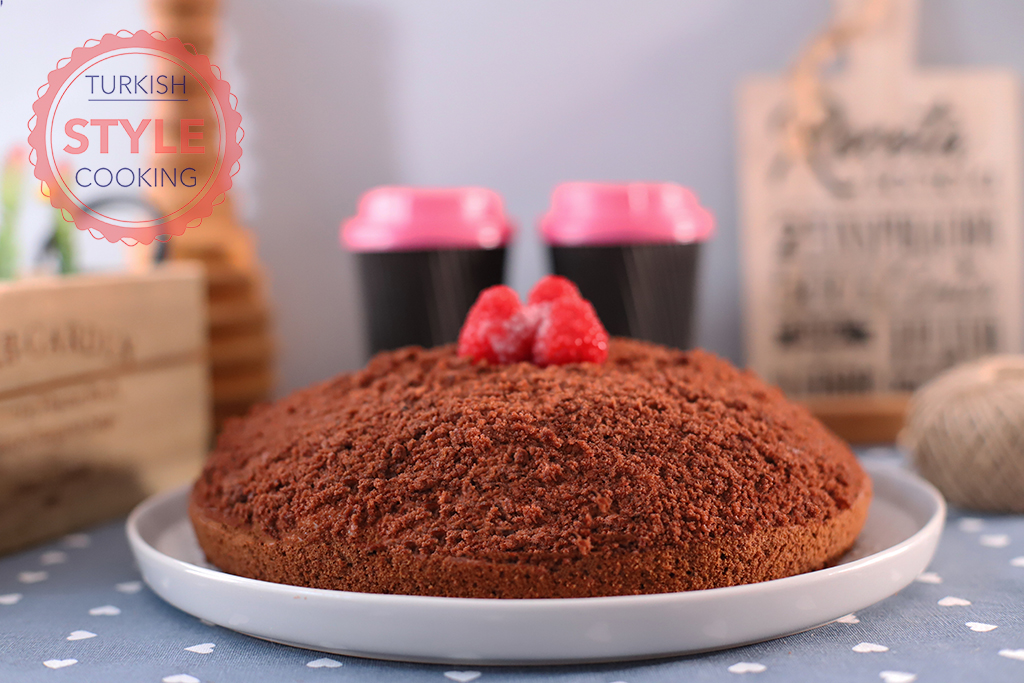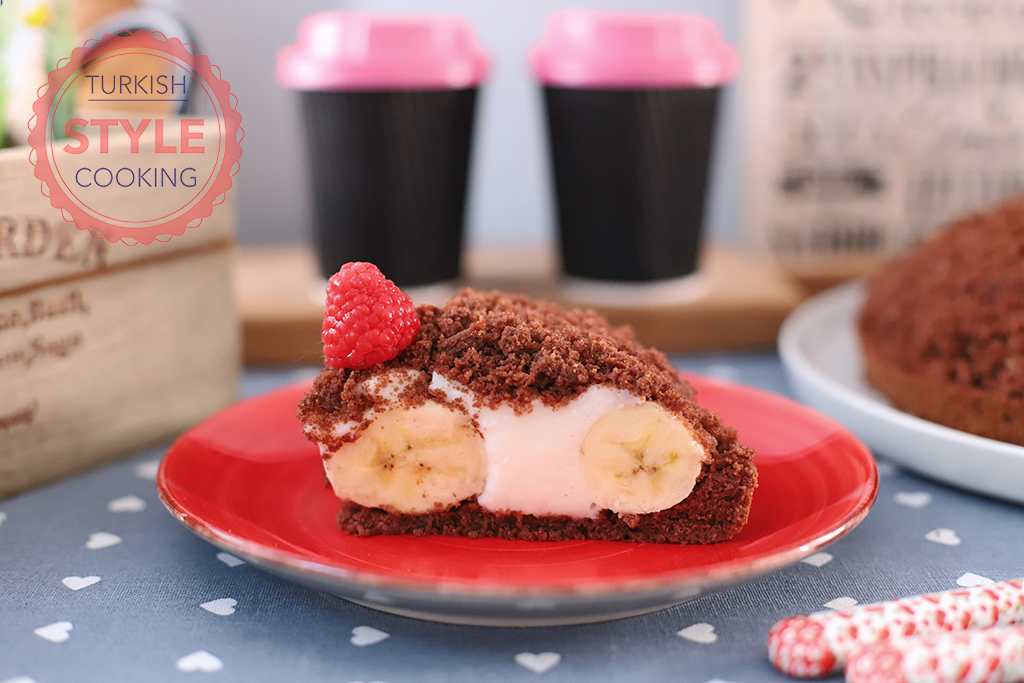 Ingredients:
Cake;
3 eggs,
3/4 cup sugar,
3/4 cup vegetable oil,
3/4 cup whole milk,
2,5 cups flour,
2 tablespoons unsweetened cocoa powder,
10 g baking powder,
2 teaspoons vanilla extract.
Custard Filling;
3 cups whole milk,
3 tablespoons flour,
3 tablespoons starch,
1/2 cup granulated sugar,
2 tbsps heavy cream,
2-3 drops vanilla aroma.
Preparation:
Cream together the eggs and sugar until frothy,
Add the milk, vanilla extract and vegetable oil and continue whisking,
Add the flour, cocoa powder and baking powder, then whisk everything together until you get a smooth batter,
Pour into a greased springform pan and bake at 180 degrees celsius until the toothpick comes clean,
For the custard, combine all the ingredients in a large saucepan and whisk until you see no lumps,
Put on medium heat and cook stirring constantly until thickened,
After the cake cools down, cut the top to flatten and get rid of the dome,
Then scoop out the inside of the cake to form a cavity in the shape of a bowl,
Place the bananas you cut in half inside the cavity,
Pour the custard into the cake and give the top of the custard a dome shape using a spatula or a spoon,
Crumble the cake pieces you have trimmed and scooped out, then cover the top of the custard with them,
Refrigerate for at least 2 hours before serving.
Bon appétit…