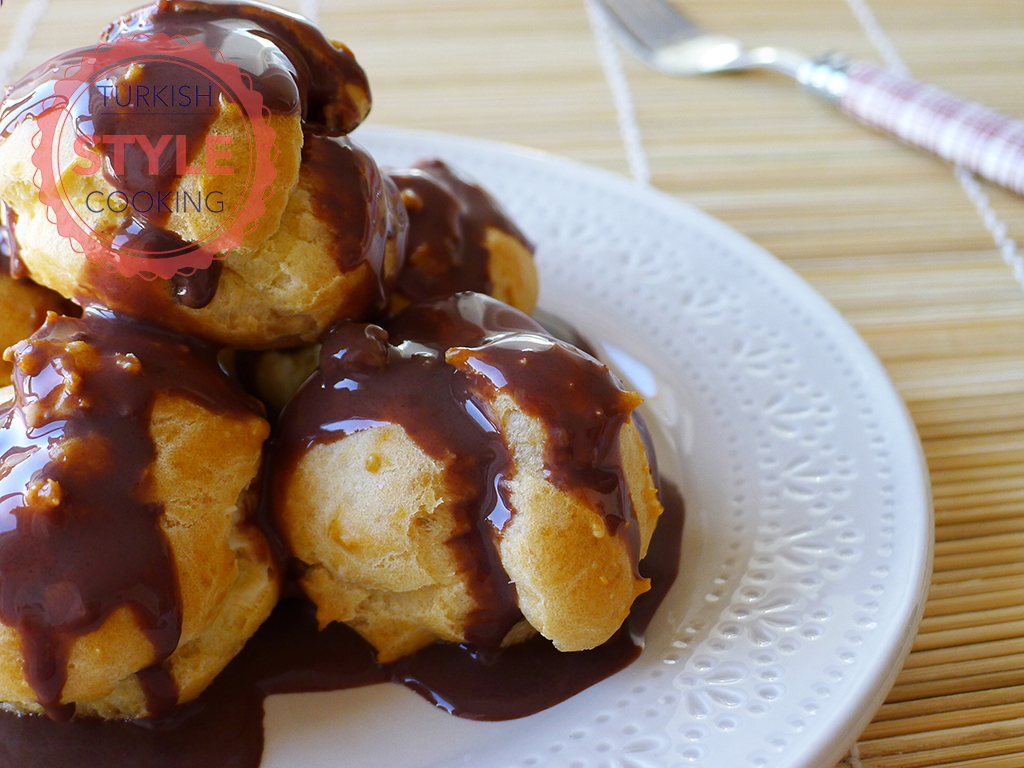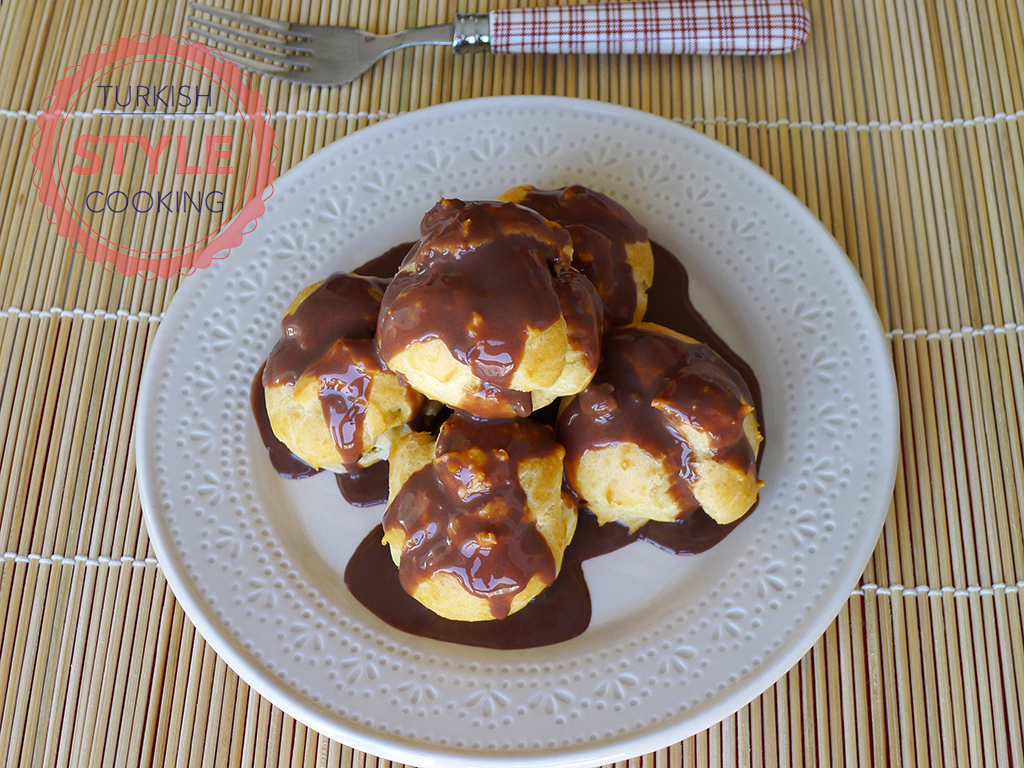 Ingredients:
For the puffs;
1 cup all purpose flour,
1 cup water,
55 gr. butter ,
1/2 teaspoon salt,
4 eggs.
For the cream filling;
2,5 cup milk,
3 tablespoons flour,
3 tablespoons sugar,
50 gr. butter,
25 gr. vanilla powder.
For the chocolate sauce;
2,5 cups milk,
2  tablespoons flour,
2 tablespoon sugar,
3 tablespoons cocoa powder,
80 gr. bitter-sweet chocolate,
Preparation:
In a pot, put water, salt and butter, then boil,
Remove from heat, add the flour and whisk quickly,
Once the water and flour fully combines, put on low heat and cook while stirring for 5 mins,
Remove from heat and let it cool,
Add one of the eggs and whisk until the dough becomes smooth,
Add the rest of the eggs one by one whisking well in between each (You have to get a soft fluid dough that will retain its shape when piped on a baking dish)
Transfer the dough into a piping bag and pipe small balls into a baking dish lined with parchments (3 cm apart),
Bake at 190 degrees Celsius preheated oven until the puffs rise and get golden on the top,
For the filling, add milk, flour, butter and sugar in a sauce pan and cook on medium heat constantly stirring until it thickens,
Add the vanilla, stir and remove from heat,,
For the sauce, combine all the ingredients in a saucepan and cook over medium heat until thickened,
Transfer the filling into a piping bag and pipe right into the cooled puffs, portion the puffs and place in serving bowls,
Pour the chocolate sauce over the puffs.
Bon appétit…