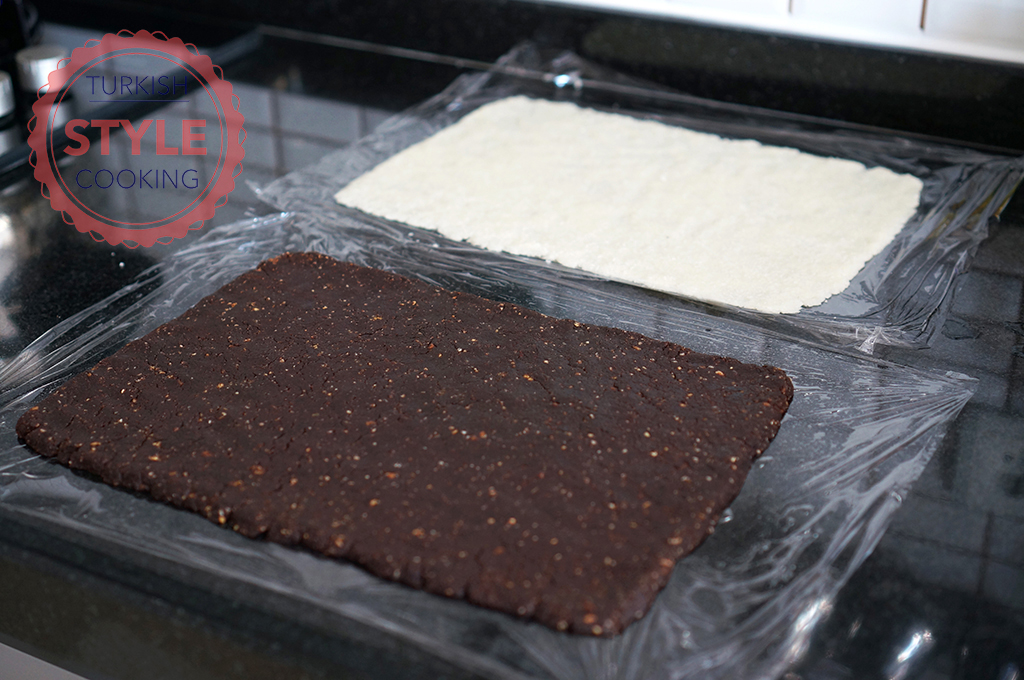 Ingredients:
200 g petit beurre biscuits, ground,
1/2 cup confectioners sugar,
2 scoopful of cocoa powder,
1/2 cup ground hazelnuts,
1 tbsp cream cheese,
3/4 cup milk.
For Coconut Layer ;
2 cups grated coconuts,
2 tbsp cream cheese.
Preparation:
In a mixing bowl combine ground biscuits, hazelnuts, cocoa powder and confectioners sugar together,
Add milk and cream cheese, knead well,
In a different bowl mix together the grated coconut and cream cheese,
Spread a large piece of plastic wrap on the counter,
Place the biscuit mixture on the warp and roll a 2 mm thick rectangular layer,
Place another wrap on the counter and make the same thing for the coconut mixture,
Place the coconut layer on the biscuit layer and roll from the wide edge,
Cut the roll into 1 cm slices.
Bon Appetit…